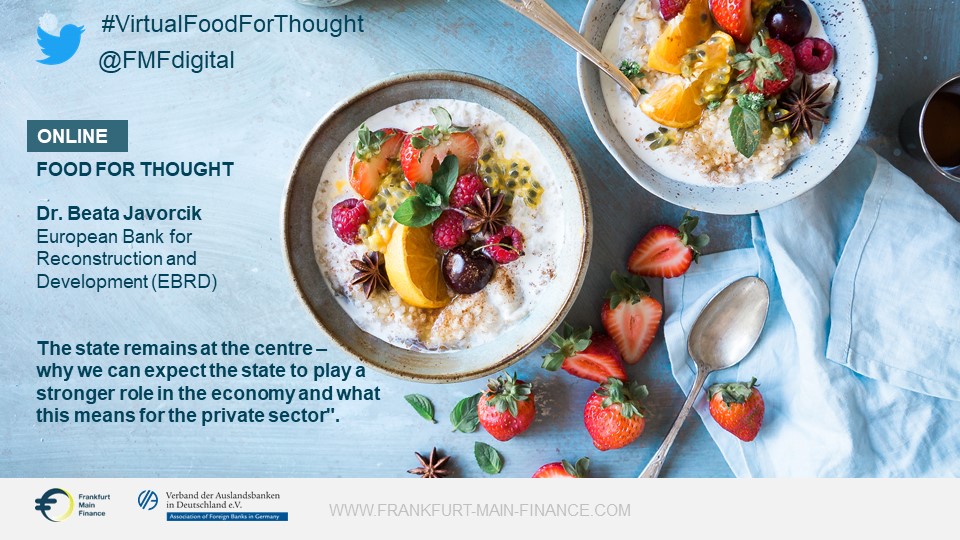 Frankfurt am Main The Financial Centre Initiative Frankfurt Main Finance e.V. together with the Association of Foreign Banks in Germany invites you to the next online event with
Dr. Beata Javorcik, Chief Economist of the European Bank for Reconstruction and Development in London.
She will speak on Thursday 28 January 2021 from 9:00 – 10:15 CET on the topic "The state remains at the centre – why we can expect the state to play a stronger role in the economy and what this means for the private sector".
Interested parties are cordially invited to follow the event!
Interested parties will receive the access link to the Zoom conference and, if applicable, the data for a telephone dial-in after their free online registration.
The language of the lecture and discussion will be English. For more information on Dr. Beata Javorcik, please click here.