WAIFC Publication on "Sustainable finance in a post-pandemic world – the role of financial centers"
Dec 02 2020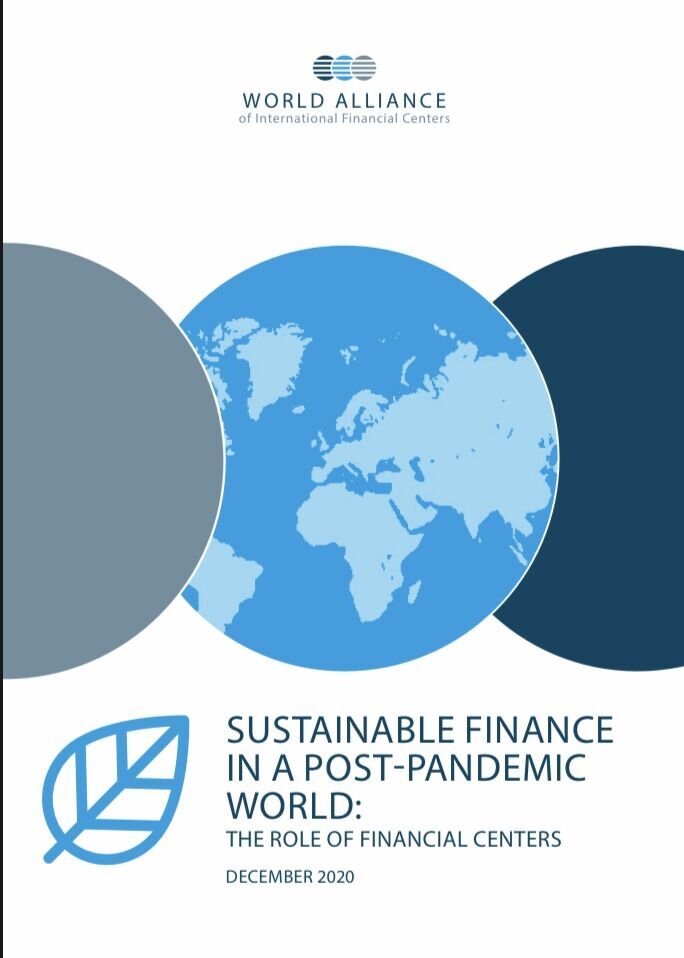 Stuttgart As a member of the World Alliance of International Financial Centers (WAIFC), the Stuttgart financial center published a report on "Sustainable Finance" together with the Abu Dhabi Global Market (ADGM).
The purpose of the work is to identify what has been done to date in terms of sustainable finance in different financial centers and understand the impact that the COVID-19 pandemic has had on sustainable finance's trajectory. The output provides practical and impactful recommendations on the role that financial centers can play to support the economic recovery through the sustainability agenda.
Notably, the research found that, as 2020 unfolded, de-prioritizing sustainable finance has, by and large, not occurred. In fact, in some instances, there has been an acceleration. Many are asking, "is now the time to focus on creating a more sustainable, resilient, and inclusive global economy through sustainable finance?"
WAIFC is issuing a call to action for the financial industry and decision-makers in financial centers through this report. In particular, financial centers should take the lead on ensuring collaboration and cooperation across different elements of the sustainable finance ecosystem, both nationally and internationally. It also argues that more needs to be done to develop and build sustainable finance expertise, capacity, and knowledge and leverage the digitalization of financial services so that sustainable finance is fully embedded in the future's financial industry.
Arnaud de Bresson, WAIFC Chairman, said:
"The financial industry is at the heart of how we respond to the global downturn and recovery. There are many important aspects to this, including accelerating sustainable investment by institutional investors and pushing all market players' engagement towards concrete actions. We have much work to do to achieve the Paris Agreement's objectives, as well as developing specific investment funds dedicated to the environment and launching new global action plans to progress social financing instruments. And a key issue is to involve all market participants and more particularly to develop the dialog between investors and corporations to organize the necessary transition to new business models."