New Impulses from Fin.Connect.NRW
Dec 15 2020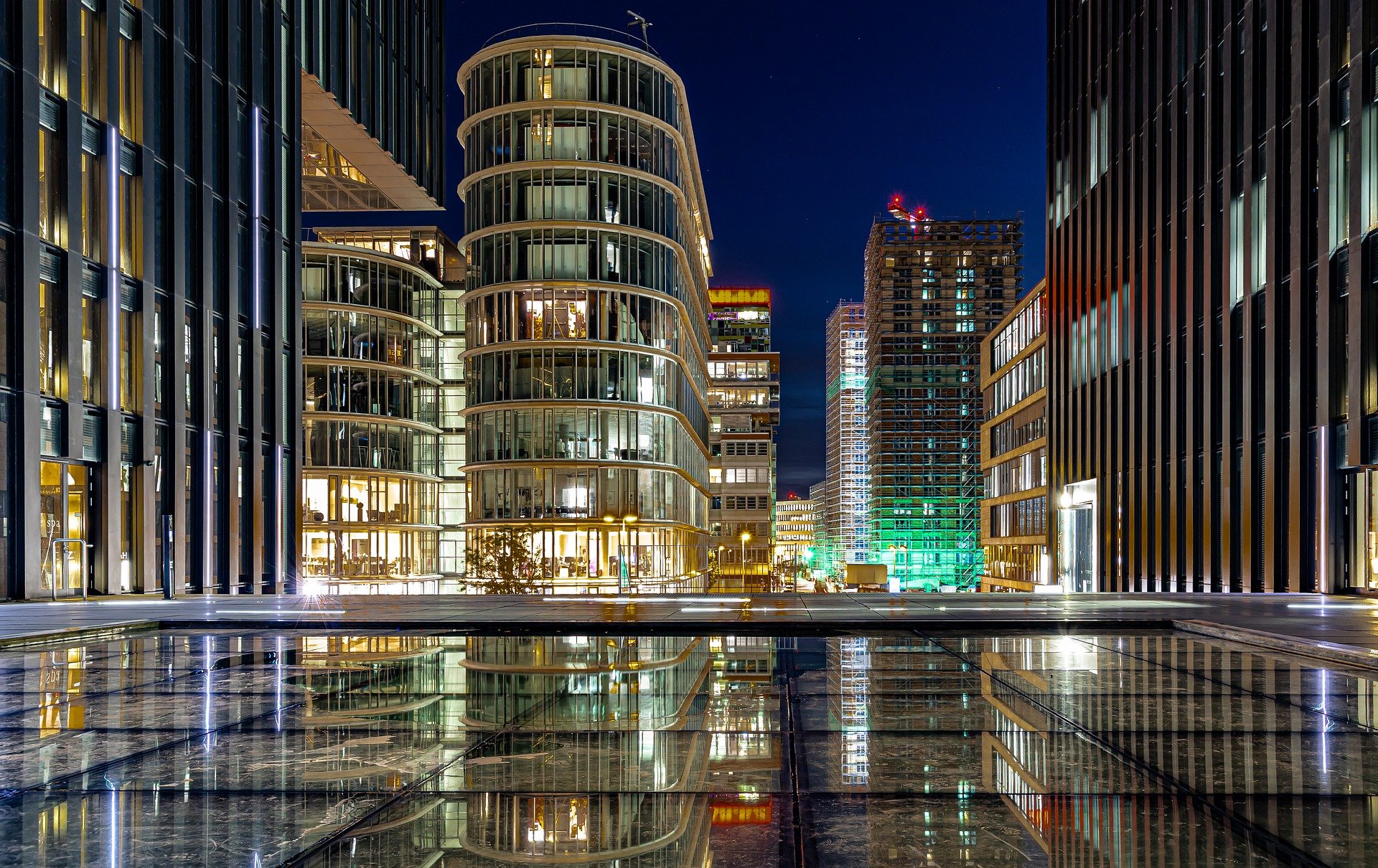 NRW
The first half-year results of Fin.Connect.NRW are very positive. The first projects and innovative solutions were initiated together with science and the Banking Task Force. A workshop on the opportunities of transformation and its financing met with great interest. In a relatively short time, Fin.Connect.NRW succeeded in establishing itself more broadly. The new homepage has been well received.
Minister Prof. Dr. Andreas Pinkwart started the new initiative on 15 June 2020. With the digital and sustainable transformation, our economy is facing major challenges. Innovation and cooperation open up opportunities and are a key to mastering these tasks. More Venture Capital is to be mobilised for the transformation.
Through stronger cooperation and networking in the financial centre, an ecosystem of companies, the financial sector, science and politics can be created that better supports the participants. Potentials are to be unfolded and made visible. By bundling interests and activities, "the whole becomes more than the sum of its parts".
The Corona pandemic has confronted North Rhine-Westphalia with additional challenges. The Banking Task Force, which formed the nucleus of Fin.Connect.NRW just at the beginning, provides important suggestions, especially with regard to liquidity support for small and medium-sized enterprises and with regard to bureaucratic relief.
Innovation and investment are of great importance in order to strengthen the long-term growth path beyond cyclical aid and to ensure that companies remain competitive in the future. Digitalisation and technological change are accelerating; Corona additionally acts as a transformation accelerator.
In view of the megatopics of sustainable finance and digitalisation, the mobilisation of capital is necessary. In order to take advantage of future opportunities and be able to invest, many companies need to strengthen their equity base after the Corona crisis. Improving the matching of capital providers and companies as well as securing human capital will benefit a vibrant start-up scene with fintechs.
The NRW Ministry of Economics is leading the way at the start of Fin.Connect.NRW. Partners are the banking industry (Task Force Banken), insurance industry (InsurLab), Private Equity and Venture Capital, the Düsseldorf Stock Exchange, consultants and last but not least the real economy (IHK NRW) and science, which is also strongly represented (Bochum, Cologne, Münster).
Fin.Connect.NRW will also launch projects, events and studies in 2021 to strengthen the digital and sustainable transformation in the state in particular. Everyone who is open to future topics and would like to participate is heartily invited.