FinTech Germany Award 2021
Oct 15 2021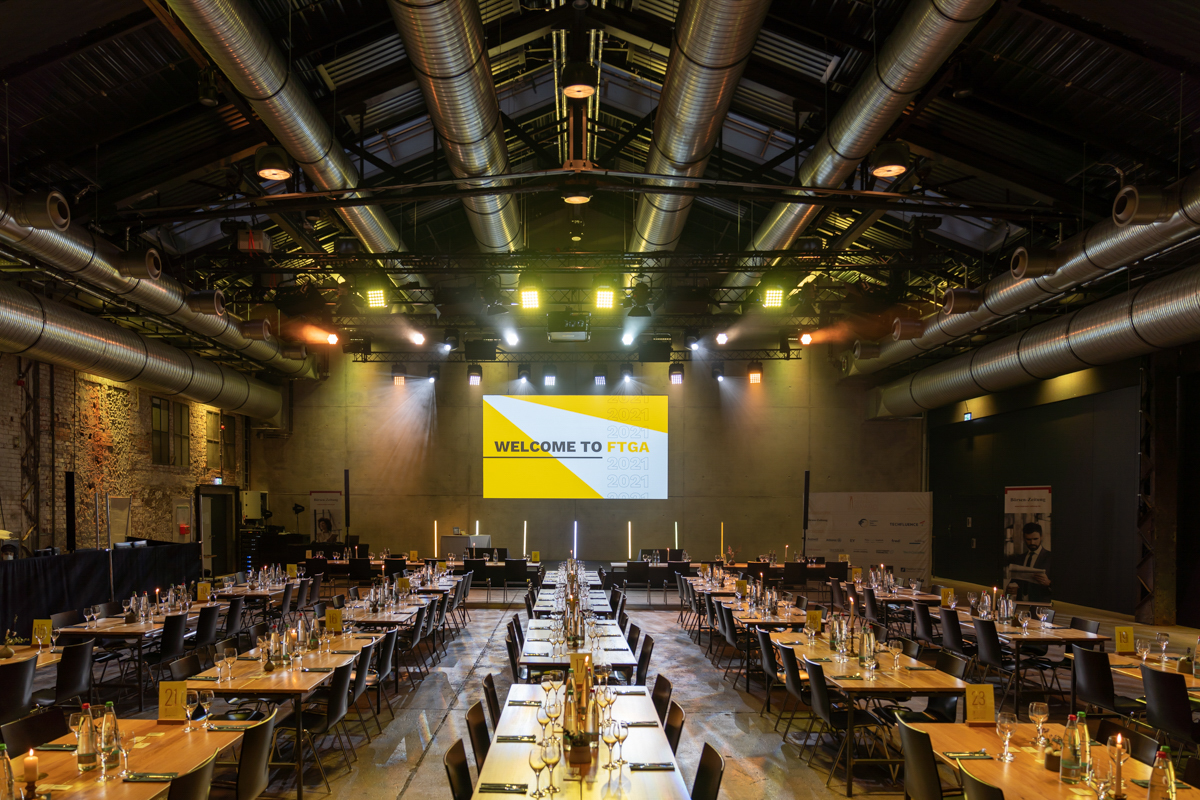 Stuttgart The FinTech Germany Award took place for the sixth time on September 29, 2021. This time not in Frankfurt, but in Stuttgart. The location couldn't have been better. The Wagenhallen Stuttgart were stylishly furnished with a retro look and the outdoor area was perfect for engaging in exciting conversations with a glass of wine and delicious food.
It all started at half past six with a welcome from Bianca Lopes, who, as moderator, led through the evening in a charming and humorous way and announced the winners together with the jury members. A shortlist of 44 FinTechs was created from the original 180 applications, from which the 24 jury members selected 8 winners.
These were Cash On Ledger, Cashlink, Nuri, Mambu and FQX.
There were also special prizes for the FinTechs Clark, Tangany and Remagine in the InsurTech, Investment Technology and, for the first time, in the Sustainable Finance category.
The jury members could be recognized by their colorful sneakers with the label "FinTech Germany Award", which were sponsored by the Börsen Zeitung.
The evening was a complete success – and not just for the winners. The guests were able to make new contacts and exchange ideas with one another. The audience was as diverse as it could be. From young founders to CEOs, professors and board members from different countries, there were many interested FinTech fans on site. The singer Kwadi provided musical entertainment and brought a lively atmosphere to the Wagenhallen with his pop music.
The FinTech Germany Awards will continue to rotate in the coming years.