CxO Sustainability Survey 2023: More investments in sustainability despite economic uncertainty
Feb 17 2023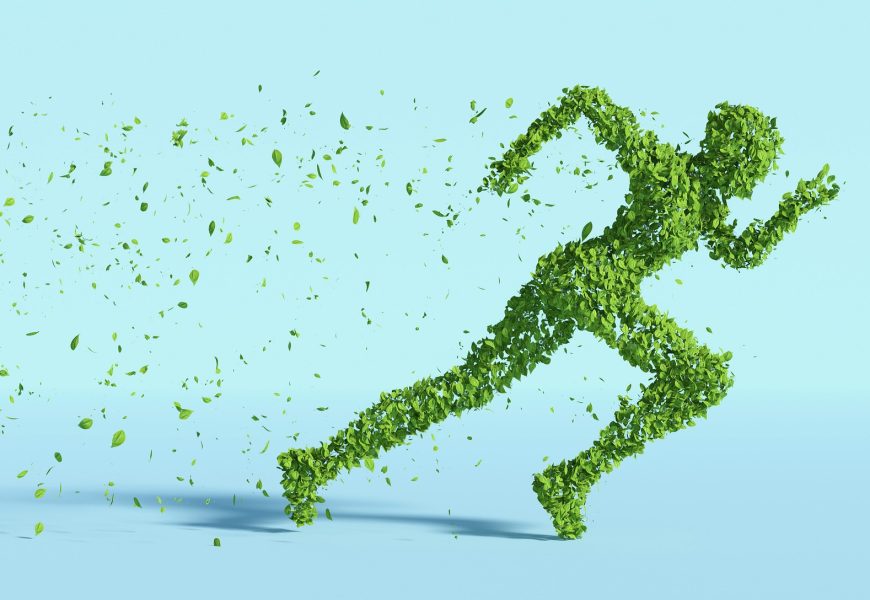 Germany Finance For board members of German companies, climate change is one of the top three priorities in 2023. Only future economic development and innovations are seen as more pressing, with supply chain problems coming in a close second. This is followed by a shortage of skilled workers and geopolitical conflicts. Internationally, climate change is the second most pressing challenge. This is one of the findings of Deloitte's CxO Sustainability Survey 2023, which was presented at the annual meeting of the World Economic Forum in Davos. More than 2,000 C-level executives worldwide were surveyed in the fall of 2022, including 105 from Germany.
Although top managers in Germany attach slightly less importance to climate change than the global average of respondents, the issue is highly relevant to them. This is reflected in their investments over the past year: 76 percent of the German companies surveyed – a similarly high proportion to globally – have increased their investments in sustainability, one fifth of them by 20 percent or more. None of the boards in this country said they had reduced funding.
"In a time of overlapping crises and constant uncertainty, boards have recognized the urgency of the current climate crisis and made it one of their most important areas for action," says Prof. Dr. Bernhard Lorentz, global consulting lead for Sustainability & Climate Strategy at Deloitte. "These absolutely necessary investments set the course for resolutely tackling the green transformation of the economy and society. In addition to these encouraging numbers, the agenda of this week's WEF in Davos once again shows how high the issue is on the priority scale of corporate boards worldwide."
Mitigating climate change: Board members are optimistic
Around 60 percent of all top managers surveyed said that climate change is likely to have a major or very major impact on their companies' strategy and operations over the next three years. Compared with the previous year, this figure has risen by ten percentage points among the German participants in the study. They feel the effects, be it increased resource scarcity or costs, more strongly than the international average.
More than 80 percent of German board members say they have already been personally affected by climate change. Nevertheless, only just under half of them – and thus significantly less than the global average (62%) – express concern about it. At the same time, 60 percent of board members in Germany are optimistic that the global community will take sufficient measures to prevent the worst consequences of climate change. Globally, the figure is noticeably higher at 78 percent. The majority of respondents (72% in Germany, 84% internationally) believe that sustainable economic growth is possible.
"German companies in particular are increasingly noticing how profoundly climate change is altering the business environment. Their optimism about stemming this trend is admittedly lower in a global comparison. But there is cause for confidence: according to top managers, economic growth can be achieved in line with climate targets. However, much more speed is needed in implementing climate protection measures and adapting to climate change. Business and politics are called upon to work together to promote innovation and facilitate a fair transition for all stakeholders," says Lorentz.
Will for change is there, implementation still expandable
Climate-related pressure to act is felt by German boards in particular from the supervisory board and management, consumers, customers and investors – albeit less strongly than the global average. At around half of the companies surveyed, the changing regulatory environment helped to expand sustainability measures in the past year.
The top measures in this country – ahead of the global average – include using sustainable materials, reducing air travel, increasing energy efficiency (e.g., of buildings) and sourcing renewable energy. Measures that show that climate protection is actually anchored in strategy, culture as well as in operations still fall short. These include linking executive compensation to sustainability performance.
Board members in Germany are extremely critical of how consistently the private sector and government are addressing climate change: The efforts of the private sector are rated as "very serious" by 19 percent of respondents in Germany and 29 percent worldwide, and those of the political sector by 11 and 28 percent, respectively. "The will to transform is there. Now it is important to quickly close the gap between aspiration, implementation and impact. Effective levers include transparent communication and the reporting of climate targets and measures. However, more ambitious decarbonization strategies and their regular measurement and implementation are crucial," emphasizes Lorentz.
Biggest obstacle: sustainability still insufficiently quantifiable
German companies that drive sustainability report positive effects on brand awareness and reputation, customer satisfaction, employee morale and well-being, and tackling climate change. By contrast, they rate the impact on financial KPIs such as revenue and margin as significantly less relevant.
"Many boards see climate protection primarily as an opportunity to strengthen relationships with their stakeholders. There is a huge need to catch up when it comes to measuring environmental impact. Sustainability must become even more clearly quantifiable in the future. This is the only way to evaluate the long-term financial benefits of sustainability measures and reconcile them with the short-term costs," concludes Prof. Dr. Bernhard Lorentz.